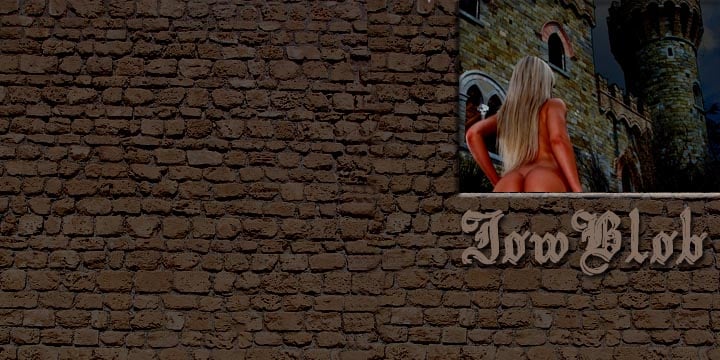 JowBlob
This time you have appeared on the roof of some strange castle, named JowBlob.
It has very mystical history, but everybody knows, that a lot of beautiful girls are hidden in cells of this castle. And the only way to get to these cells, is to find the way from the roof through the vent holes.
So, you are here. You are the person in the cowboys hat on this roof. The roof has labyrinth-kind walls. But you may use a MAP, to orientate there. Come to some vent hole, and step on it, you will fall into some cell. Girls are always happy to meet a new guy. And even agree to make some pleasure for you. But some of them may demand money for such pleasures. So, give them money, and make yourself happy!...
But, if you have not enough cash, you may find some coins on the roof. There are always some lost dollars somewhere on the roof.
And dont forget to come back to girls, that you already have visited. They are usually more lavish on the next visit!
So, try to visit all girls of this strange castle.
Move with arrow-keys (or swipe on the mobile screen). Each key-press you move for one block (step) on the roof.
To get to the vent hole - move to it (step on it).
To find the coin, use the map: click on the MAP button, and see it on the map.
To take the coin, come and stand on it. Coin will move to your "pocket" and will be visible in the left bottom corner.
At girls cells: If girl demands money, give your coin to her - click on the coin at the bottom corner.
To exit from the girls cell - click on the EXIT button.
Controls: Move cursor (or finger) by the screen in the direction, you want to move. (Or use Arrow-Keys on the keyboard)
VISITED 0
DONE 0
MORE
SOUND
HELP
END
EXIT